S.A.F.E. SUMMER CHAMPION 2017: ROBERT HURST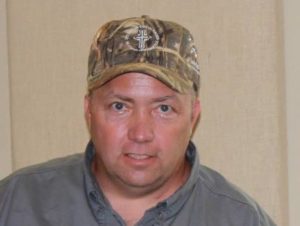 Robert Hurst, of St. Louis, serves as the Delta Waterfowl Arch Chapter's Veterans Activity Coordinator. Hurst plays a major role in organizing and executing the Aaron Hurst Memorial Youth Waterfowl Education Day each year, in memory of Hurst's late son Aaron. At the education day, which hosts around 100 children, each attendee learns the basics of waterfowling and safe gun handling.
Project ChildSafe: Why are firearms safety and responsible storage of firearms when not in use important?
RH: Safe storage of firearms is a direct responsibility of the owner. If you have children, you need to secure your firearms so your kids and other unauthorized individuals, such as criminals, do not gain access to them. There are simple ways to secure your firearms, when not in use, by applying a trigger lock or cable-style lock on your firearms or by securing them in a gun safe or gun cabinet.
Project ChildSafe: Please tell us a little about the things you do to help promote firearms safety in your community.
RH: Over the past five years, the Arch Chapter of Delta Waterfowl puts on a Youth Waterfowl Education Day in my son's name. The Aaron Hurst Youth Memorial Education Day teaches children how to safely handle firearms and what to do if they come across a firearm: "Stop, Don't Touch, Leave the Area, Tell an Adult."
This day is very special to me, and the kids learn a lot. For many of the children, it is their first real experience with the outdoors, hunting or shooting sports. The main purpose of this day is to get kids outside and enjoy the outdoors safely. Since this is the first time many of the kids are exposed to firearms, we teach the children and their parents the right way to handle them. Before each event, I inform the kids about gun safety, teaching them to keep the guns on safe, keep fingers out of the trigger well and have the muzzle pointed in a safe direction.
Project ChildSafe: Please tell us why you support NSSF's Project ChildSafe program.
RH: I support this program because I am a firm believer in our 2nd Amendment rights and the National Shooting Sports Foundation's firearm safety efforts. Project ChildSafe is focused on promoting gun safety to ensure the safety of our children and the community while protecting our rights. If you "own it, protect it, and secure it," you are showing the community that gun owners are responsible and committed to safety and keeping guns away from those who shouldn't have them. This is so important when people too often see only negative attention around gun ownership.