S.A.F.E. SUMMER CHAMPION 2017: NICOLLE GRIFFIN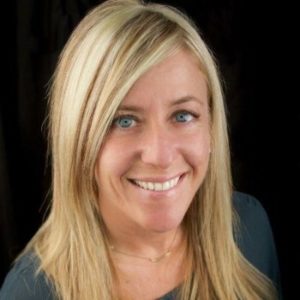 Nicolle Griffin is a leader and founder of the Yuma, Ariz., chapter of The Well Armed Woman (TWAW), which she started in 2013. Under her co-leadership, the Yuma chapter has become the largest chapter of TWAW in Arizona with more than 100 members. In addition to her work with TWAW, Griffin focuses her outreach and volunteer efforts toward educating women, such as military spouses, about the importance of firearms safety
Project ChildSafe: Why are firearms safety and responsible storage of firearms when not in use important?
NG: As responsible gun owners, we need to keep our firearms accessible for protection while also ensuring they are safely secured, especially when children and guests are visiting our homes. We must also help ensure our firearms are not accessible to criminals and people who are not trained in safe firearm handling.
Project ChildSafe: Please tell us a little about the things you do to help promote firearms safety in your community.
NG: In 2013, I started The Well Armed Woman Chapter in Yuma. All three chapter co-leaders—Jan Ennenga, Joanne Schickle and myself—are NRA Certified Basic Pistol Instructors and Range Safety Officers. We offer free firearms safety training in our community with a focus on women, especially military spouses who frequently have firearms in their home. We also target local "mom's clubs" to encourage responsible firearms safety in the home and around children. All of our courses cover the basic firearms safety rules, include proper handling and storage. To date, we have taught more than 400 members of our community.
Project ChildSafe: Please tell us why you support NSSF's Project ChildSafe program.
NG: Project ChildSafe is an important program that provides educational resources for firearms owners, options for safe storage and overall important information for those who own guns. The program highlights the importance of responsible firearms ownership, including our obligation to help prevent guns from being accessible to children and other unauthorized individuals.