S.A.F.E. SUMMER CHAMPION 2017: KANDA KEEPERS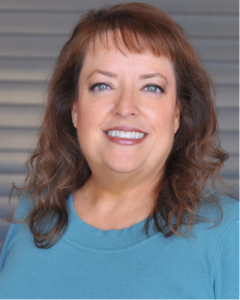 Kanda Keepers of Oklahoma City understands the importance of gun accountability. She is an active member and leader of the Oklahoma chapter of The Well Armed Woman organization, a nonprofit that seeks to train women in proper gun usage, firearms storage, and safe handling. Using her knowledge and background in firearms, Kanda wishes to clarify common misconceptions of gun owners and promote awareness towards gun safety.
Project ChildSafe: In your own words, why are firearms safety and responsible storage of firearms when not in use important?
KK: Personally, I think safe and responsible storage of firearms should be one of the fundamental rules of firearms safety. I've been a firearms owner for decades and have seen great emphasis on careful handling of a firearm while in use. However, as we have seen, the failures of gun storage are covered in the news far more extensively than those who safely store firearms. It breaks my heart for the families whose lives are forever altered by a gun incident, which may have been easily and effortlessly addressed with proper gun education and storage.
Project ChildSafe: Please tell us a little about the things you do to help promote firearms safety in your community.
KK: Being a leader of The Well Armed Woman and Oklahoma Shooting Skills staff, people ask me various questions about firearms, ranging from choosing a firearm to concealed carrying best practices. In conversation, I try to introduce the subject of safe and responsible gun storage. Even with existing firearms owners, there are many misconceptions regarding what is considered safe and responsible.
As a State Leader for The Well Armed Woman (TWAW), I have encouraged the leaders of our chapters throughout the state of Oklahoma to present Project ChildSafe to their members to further the cause with women already seeking gun education and experience. My hope is for the message to be conveyed by all TWAW leaders to their members.
I also like to speak with parents about their children, who may go over to the homes of friends whose families happen to be gun owners. It's a great opportunity for the parents and extended family to discuss safe and responsible firearms storage. I believe conveying expectations of responsible gun ownership is important.
My intent is for each person introduced to Project ChildSafe to advocate the principle of safe firearms storage to others they may encounter. The effectiveness of one individual is marginal, but the message delivered from many is a wave for change.
Project ChildSafe: Please tell us why you support NSSF's Project ChildSafe program.
KK: The news likes to deliver instances of failure regarding firearms safety, the ultimate price being paid by the lives of children, at risk individuals, and victims of crimes involving firearms obtained through theft. One such loss is too great and any action to raise awareness is worthy if it will save the life of even one person.
Firearms advocates and anti-firearms advocates both can agree on the principle of safe and responsible firearms storage. Getting the public involved in a program like Project ChildSafe has the potential to change the trajectory of many lives. My hope is the actions taken now will have a positive effect for generations to come and eventually eliminate incidents with firearms that safe and responsible storage can help resolve.